Who we are
RememberUs.org was founded in 2013 by Ukrainian refugees. Today, we are a group of US and Ukraine based volunteers working to help people of Ukraine.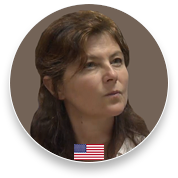 Julia Korsunsky
Executive Director, co-founder
Julia has been running Information Technology consulting services: managing projects in the financial, pharmaceutical, non-profit and other industries, for over twenty years. She has developed curricula and taught in universities. Julia holds dual master degrees in computer science and mathematics, with a minor in education. A personal project let by Julia in 2013, to help the Drobitsky Yar memorial in Kharkiv, transformed into a public charity – RememberUs.org.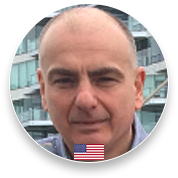 ​Igor Korsunsky
Executive Director, co-founder
Igor is a graduate of Boston University with a MS in engineering. He also holds a degree from KhPI, Ukraine. Igor has managed teams and departments within banking, finance, hedge-funds, and manufacturing groups, as well as built several successful businesses. Igor enjoys travelling and playing sports. With his wife Julia, he co-founded RememberUs.org.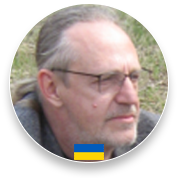 Aleksey Kobelev
Regional Director
Aleksey is a doctor by trade with a degree from Odessa National Medical University. He has years of experience in neuropathology, and worked as an ER doctor. His second degree is in economics. Aleksey's passion is entrepreneurship. Ten years ago Aleksey co-founded the 1TVS School in Kyiv. One of his students created a final project on the subject of Holocaust, which led Aleksey on a coincidental journey to meet Igor and become deeply involved in RememberUs.org volunteer work. Most our projects and events in Ukraine are managed and/or coordinated by Aleksey.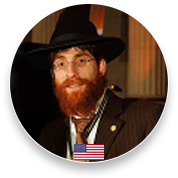 Rabbi Moshe Bleich
Director
Moshe is a Rabbi Director and a founder of Wellesley & Weston Chabad, a strong mentor and an excellent speaker. He is fluent not only in English and Hebrew, but also Yiddish and Russian. Native of Brooklyn, NY, he lived in Jerusalem, London and Ukraine. He has wife and eight children.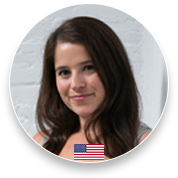 Vera Medrano
Director
Vera was born in the Soviet Union in what was then Leningrad and immigrated to the United States with her family in 1989. She earned a B.A. in Accounting in 2005 from The George Washington University in Washington D.C. and is pursuing a Master's of Science in Finance at Johns Hopkins University. She runs an accounting and finance department for a small company in Washington D.C. She is keen on making a real impact.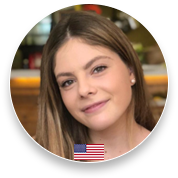 Rachel Korsunsky
Director
Rachel is a graduate from The George Washington University. She established our marketing program and social media team, where she was its first manager. Today, Rachel is involved with external relations: marketing, fundraising, and "blocking and tackling". Her day job is as a consultant at McKinsey & Company. Rachel strongly supports the cause and is passionate about helping people.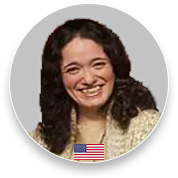 Doriana Froim
Director
Doriana received her Ph.D from MIT and as a life scientist. She is now working in the pharmaceutical industry. Her hobbies include planning and organizing social and cultural events, performing with friends/musicians, and participating in various outdoors activities. She enjoys meeting passionate people, loves animals, and appreciates bold ideas. Doriana is passionate about fighting injustice, raising Holocaust awareness and maintaining Jewish heritage.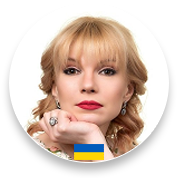 Tatiana Nezhinskaya
Editor
Tatyana is a freelance editor, photographer, and a writer. She lives in Kyiv, Ukraine. Tatyana is passionate about Holocaust remembrance – her personal conviction brought her to our organization. She has been with RememberUs.org for several years and volunteered on many projects and events. During the war she is actively working with use on helping families.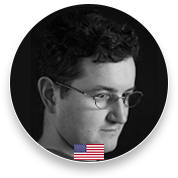 Brendan Kidwell
Website admin
Brendan is a free and open source software developer in New York City with a corporate IT gig as a day job. He supports our own website as well as all websites for on-line museums that we created (at the moment: Mihgorod, Kremenchuk, Lypovets  and Bila Tserkva). Brendan was the first person who joined our volunteer team and he helped us to setup all our sites.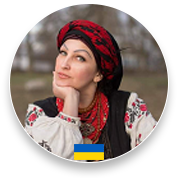 Nelya Danilenko
Coordinator
Nelya is a lawyer by trade and a discoverer by heart. She lives with her family in Poltavs'ka region. In order to preserve the local history she founded "Museum – Estate of Green Tourism Omelkova Khata" and public organization "Khorol Region's Initiative".  During her trips to document local stories and collect artifacts, Nelya came across killing sites and learned about the local Holocaust Tragedy. She joined our volunteer team because she "could not do otherwise". During the war she transformed her museum into a refugee center.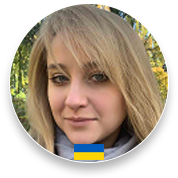 Anastasia Zorina
Designer
Nastya is a proud 9th generation of Kyivan.  She is not only a talented designer, but she also applies her concepts working with multiple media – paper, yarn, wire, wood, paint, computer graphics, and much more.  She worked with us to design and implement three Holocaust museums in public schools in Mirhorod, Fastiv and Lypovets.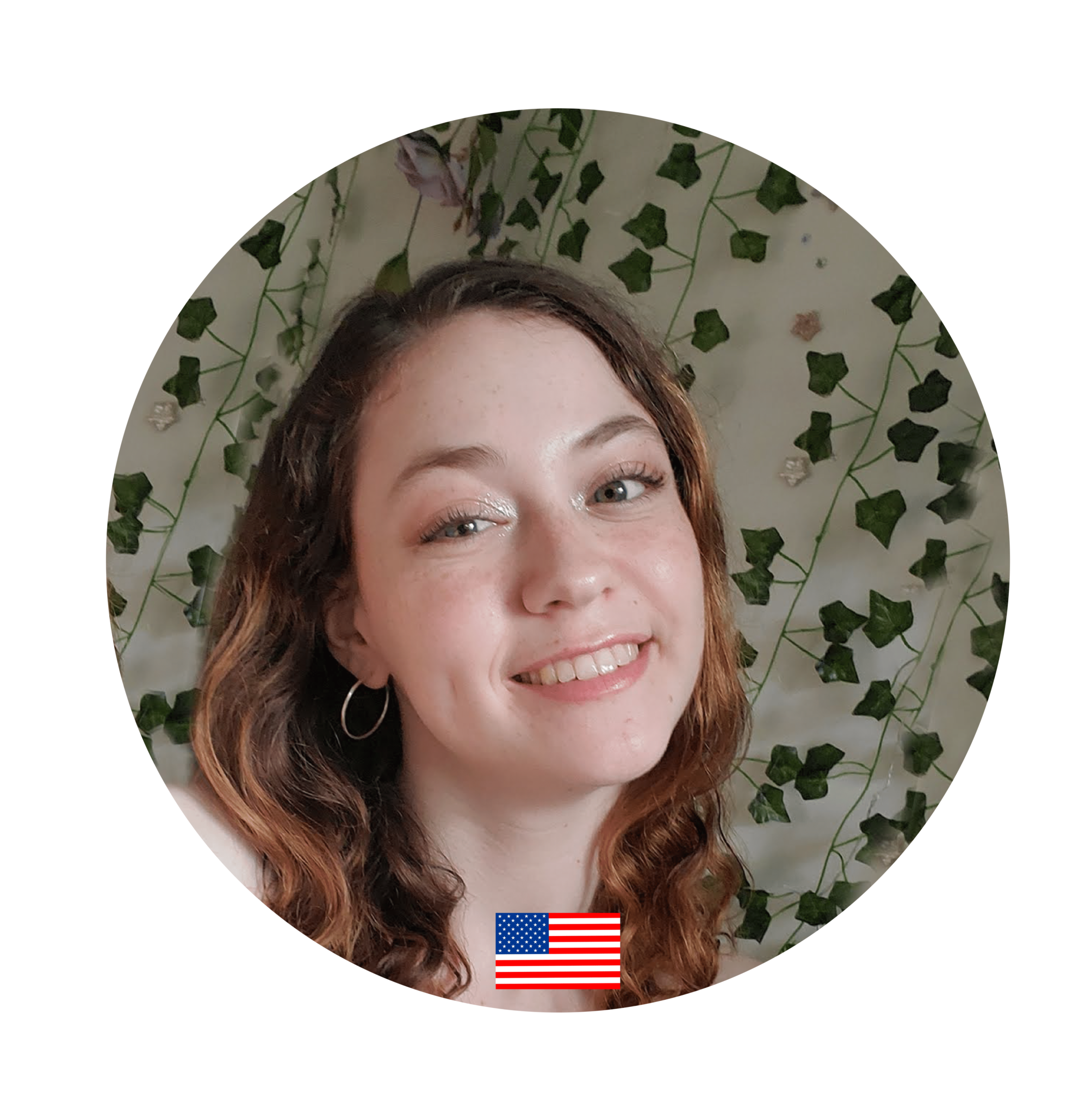 Michelle Lisak
Designer
Michelle is currently pursuing a bachelor's degree in design at Northeastern University. When she's not drawing, painting, or making various crafting projects, Michelle likes to fill her free time with dancing and playing piano. She is passionate about participating in work that makes an impact and hopes to use art and design to do so in her future career.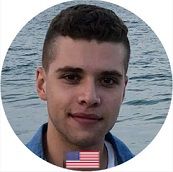 Gabriel DaSilva
Gabriel is a college student who strongly believes that a purpose-filled life is best lived in service to others in need. He is passionate about people, languages, history, and cultures; especially those from Eastern Europe and Central Asia. He speaks fluent English and Portuguese, along with intermediate Italian. Outside of school he spends his free time studying Russian, collecting books, reading about Soviet history, and doing portrait photography.
Our Ukrainian and American volunteers who joined us since the beginning of the war
– Andreeva, Ana
– Bernstein,Lina
– Bondar, Oksana
– Bryanik, Alla
– Cunningham, Mary Beth
– Feinhaus, Anna
– Goldenshtein, Jake
– Kalugina, Elena
– Khlopenko, Anton
– Kobeleva, Ludmila
– Kotkov, Olexandr
– Kovalchuk, Ivan
– Kudryavtseva, Irina
– Lambert,Elizabeth
– Listopad, Irina
– Napadensky, Sarah
– Nevzorova, Lena
– Novoseletsky, Stanislav
– Raiz, Sasha
– Raiz, Leonid
– Shapiro, Mark
– Svyatyna, Alisa
– Taranetc, Aleksey
– Werner, Bella
– Werner, David
WE ARE THANKFUL TO OUR FORMER VOLUNTEERS:
– trustee and volunteer – Tyaglo, Nataliya
– fundraising manager and volunteer – Brodskiy, Yana
– director and volunteer – Brodskiy, Slava
– wordsmith and volunteer – Kohn, Barbara
– director and volunteer – Koifman, Alex
– fundraising manager and volunteer – Rathman, Yana
– volunteer – Abamelik, Olga
– event coordinators – Gelberger, Michelle
– event coordinator – Kosariev, Oleg
– graphic designer – Ulman, Jessica
– Hillel coordinator – Kitsenco, Lolita
– content research – Kisler, Yanina
– content research – Kolomiets, Ellen
– volunteer Yiddish translator – Trom, Geraldine Tsiporah
– volunteer web developer – Tatiana Dzevenskaya
– volunteer – Anna Leykekhman
– volunteer – Maryna Liublinska
– volunteer – Dmitry Kan
– volunteer –Kleyner, Yelena
– volunteer – Gaufberg, Rachel
– volunteer – Gilman, Simona
– volunteer – Miller, Olga
– volunteer – Polotsky, Alex
– volunteer – Polotsky, Victoria
WE ARE THANKFUL TO OUR FORMER INTERNS:
Skairtanov, Katya (team manager)
Brodskiy, Polina (team manager)
Garber, Karen
Genis, Adir
Grupin, Daniel
Khazanov, Ricky
Korsunsky, Aron
Korsunsky, Daniel
Kuperman, Gene
Reznichenko, Nikki
Rieser, Sasha
Shapiro, Daniel
Shulman, Dina
Volosov, Adi
Vulikh, Dan